Elementary School (K-4)
Get to Know Our Elementary School Community
With a focus on intellectual engagement, self-knowledge, and care for others, our TK-4th grade students learn to dig deep in their study, imagine numerous solutions to problems, respect diverse perspectives, and recognize the impact they have on others and the world.
Welcome to Tapscott
Step onto our elementary school campus, affectionately known as Tapscott, and you'll instantly experience the joy that is the hallmark of a Prospect Sierra education. Home to our TK through 4th grade students, the Tapscott campus includes spacious classrooms, an innovative maker space, dedicated science, art, and music spaces, and a library for exploration and discovery. All of our classrooms open up to the outdoors and at recess you'll see kids taking advantage of a large grassy area for imaginative play, sports, and connecting with friends. Our kids are thoughtful, caring, creative, critical thinkers, ready to solve today's problems. We welcome the opportunity to share our school with you!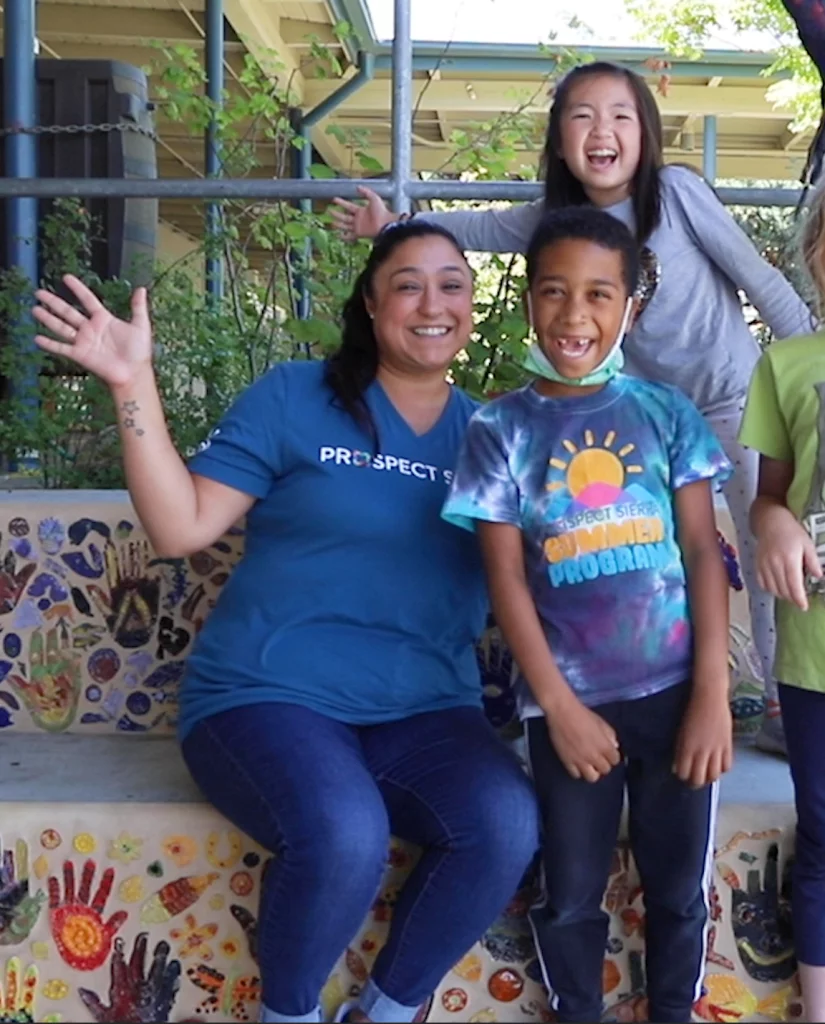 Meet Our Faculty Section
Our teachers are lifelong learners, committed to their craft, and believe in the value of building relationships with each of their students and families.
Our Curriculum from Grade to Grade
Our integrated curriculum is built on a framework of established themes.
Click below to read more about specific grade-level subject matter.